3

min read
| By Gintas Bradunas |
The enhancedGale In Context: Elementaryis here, and it's better than ever!
In today's classrooms, teachers often face the challenge of teaching the topic at hand while also instilling lifelong learning skills in a way that excites students. Like other teachers, I often struggled to find resources that not only covered a topic well but helped build strong foundations in critical thinking, digital literacy, and research. I'd find myself asking whether the content I provided truly helped in the ways that mattered. Would it lead to my students' success in middle school, high school, and beyond?
Access to great resources is just the beginning. Students need to be directed to content in a way that works for them and develops these critical, lifelong skills. Last year, we redesignedGale In Context: Elementary为此:提供一个指导学习体验,帮助学生以他们的水平,参与和尊重发现和选择的方式探索一个信息世界。我们加了"我想知道。。。"模型好奇心,重组主题门户的问题,并创建了一个视觉主题树,使得找到下一个主题的乐趣和简单。
Now It's Even Better!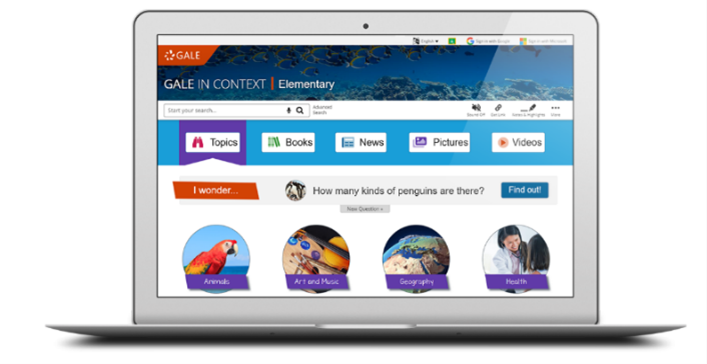 With the latest enhancements toGale In Context: Elementary, students have easy access to K-5 content—all in one place. This encourages them to move at their own pace through periodicals, videos, and more, to find information on a wide range of topics with kid-friendly visuals and prompts. To make it even easier for kids, they can now access subscribed K-5 eBooks from Gale directly withinElementary。As students explore topic trees or pursue the answer to an "I Wonder . . ." question, they'll find eBooks alongside topic overviews, periodicals, videos, news, and other content—encouraging them to dive deep.
Better yet, we've redesigned the eBook reader, with:
Text-to-speech for every eBook.
简化导航。
Improved tools, like an integrated dictionary and "search within."
无论是在家里还是在课堂上,学生都可以以舒适的速度学习,因为他们通过期刊,视频,现在为第一次获取绘制他们进入任何主题的信息。老师可以使用这种动态资源来引入基础研究技能,提升指导,并鼓励学生参与最终导致下一个学生在他们的高跟鞋中弹跳,以分享他们最喜欢的最喜欢的主题。
Learn moreaboutGale In Context: Elementaryor bulk up your library of K-5 eBooks with collections designed specifically for elementary students.
---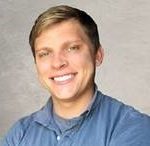 Meet the Author
As a K‒12 product manager at Gale, Gintas Bradunas works to leverage his past experiences as a middle school teacher and Teach For America corps member to help make products that students and educators will love. He's an avid reader, lover of podcasts, and a believer that everything can be made better with a cup of coffee.